Drone built to replace AG planes
Meet Kray Protection - the most efficient form of crop protection application
THE DRONE THAT CAN DO MORE
We created the most advanced technology for crop protection to be used at the industrial scale for almost all crop production farms. Kray Protection drone demonstrates outstanding performance of crop dusting while lowering farmers' expenses. It prevents yield losses that are inevitable when using other crop protection methods.
One-tenth the cost
Less fuel, less maintenance, less staff. The cost of application with our drone is much less than traditional aerial or ground application. This allows mid-size farmers to have a return on investments of around 600%.
Self-driving technology
Our drone flies in a fully automatic mode. Using advanced computer vision system, it adjusts the trajectory of its movement according to the actual terrain and avoids obstacles in its way.
Industrial level of productivity
Kray Protection operates at a maximum speed of 70 mph, enabling farmers to have up to 1200 acres of coverage a day. The productive time reaches up to 85%, with only 15% is required for tank refills and battery charges.
Spraying with 5D precision
Spatial precision of fertilization, often called 3d, is as much important for preserving a field's processability as adjusting the volume of pesticides and conducting spraying in a right time. We combined these parameters to increase fertilization precision.
Kray Technologies Drone In Details
The new model of Kray Protection UAS has got an advanced construction. Rotate the 3D model to look at it from different angles.
Enhancing crop protection is now as easy as pushing a button
Operation speed up to 70 mph
Take-off weight 77 lbs (35 kg)
Chemical tank payload 33 lbm (15 kg)
Application rate 0.6-4.5 lbm/ac (0.7-5 kg/Ha)
Application strip width 16.4 ft (5 m)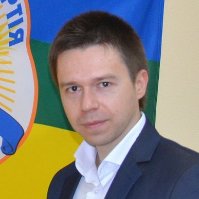 Unmanned aerial sprayers will certainly be an indispensable tool in the local processing of crops, so we look forward to the serial production of Kray Protection. No doubt, this technology is the part of our future progress. As soon as we have started working with multispectral and hyperspectral technologies of crops photography and data analyzing, such drones like Kray Protection will allow us quickly detect problem areas of the field and adjust the coordinates to use the proper volume of chemicals where needed. As a result, it will have a positive impact on yields, and, consequently, profits.
Bohdan Melnyk, Head of the New Technologies Development Project,
Kernel Agribusiness Division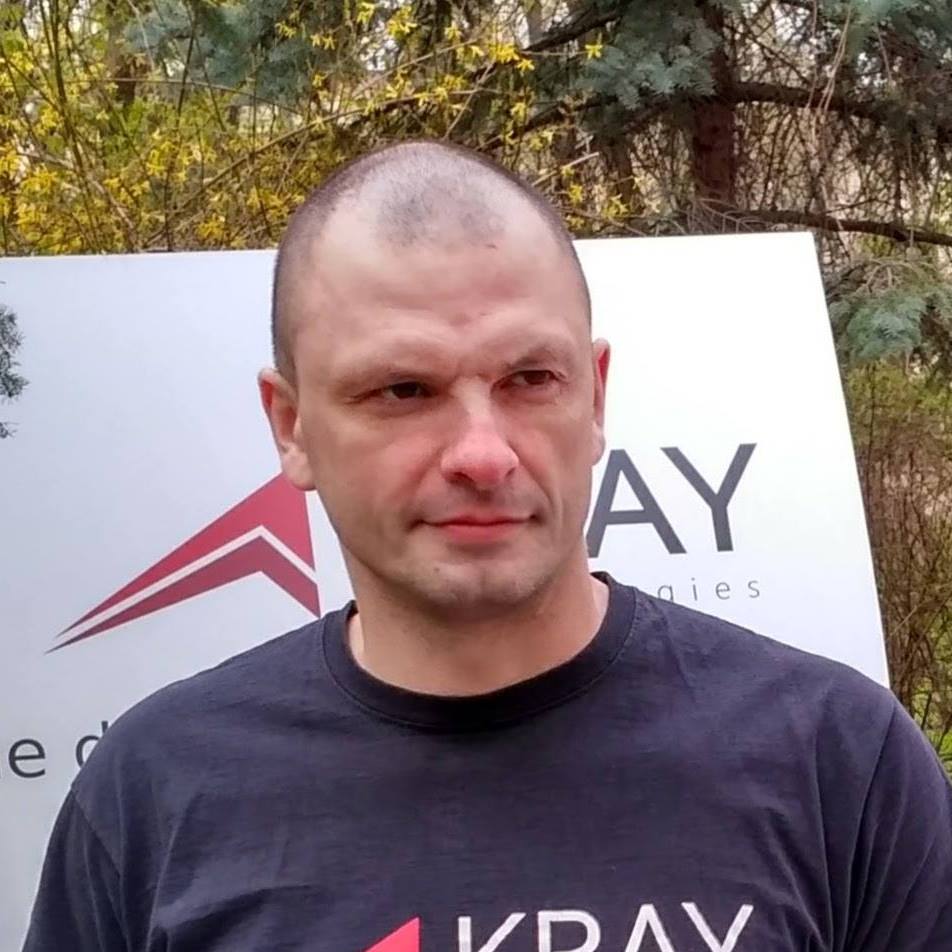 There are currently no efficient industrial automated crop dusting systems despite modern machinery being too expensive for most businesses.The Kray Protection drone is an easy-to-use and affordable solution. We reduced size and energy consumption of spraying machines drastically and avoid expensive combustion. The operational costs of our drone can be reduced to less than $1 per acre.
Dmytro Surdu, Founder, CEO, CTO,
Kray Technology
We wanted to provide farmers with the greatest efficiency of spraying. With this in mind, we supplied the drone with an ultra-low volume spraying system, which saves pesticides and eliminates excessive water waste. At the same time, by using the number of advanced technologies, we enabled an almost non-stop operation cycle with outstanding precision.
Andrew Dashkiev, COO,
Kray Technologies
Switching to new technological solutions takes time, especially when it comes to such a complex field as agriculture. With this in mind, we offer industry players to start with our technology gradually, ordering one or two drones for conducting pilot projects and testing solutions, which can potentially become a stable practice for future activities.
Chemists
Explore the key indicators of Kray Protection technology spraying effectiveness
Pesticide operators
Enjoy the benefits of Kray Protection drone by testing its ergonomic performance
Farmers
Find out what economic advantages Kray Protection drone gives to your business
More questions? Contact us